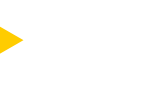 POLICY AND PLANNING
Get the best result. Our upfront planning and policy advice helps you prevent unnecessary setbacks and expense.

INFLUENCING REGULATORY PROCESS
Draw on our skills in influencing regulatory processes, such as the Resource Management and Conservation Acts, and Environment Court proceedings.

HISTORICAL NARRATIVES AND RESEARCH
Applied research to assist with connection to place, management of heritage sites and more.

CONTEXT FOR IWI ENGAGEMENT
Our research-based engagement ethos will ensure your iwi and hapu engagement is respectful and informed.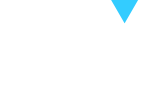 CONTEXT SETTING FOR STRATEGIC THINKING
From Council Chambers to kitchen tables, we support whanau and companies to articulate their histories, identities and world views for future planning.
"Without Kauati it would have been an uphill battle. Kauati provided a foundation for the other experts to advance opinions that, previously, wouldn't get much traction."
Kauati is a boutique consultancy that focuses on the interwoven relationships of nature and culture. 
We have specialist cultural heritage, environmental and Te Ao Māori skills that are effective in policy and planning, and decision making.